Daylight Saving Starts 1st October 2023
Daylight Saving Starts 2am Sunday 1st October 2023.
Turn your clocks FORWARD 1 hour.
Upwey CFA encourages you to check all your smoke alarms are in working order when daylight saving STARTS this Sunday. You should also change the battery in all your battery operated smoke alarms.
Three easy steps;
Test all your smoke alarms monthly – press the test button
Dust all your smoke alarms annually
Check &/or change the battery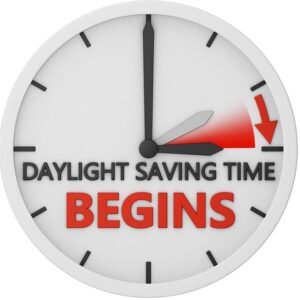 Learn the Where, Why and What About Smoke Alarms